If you buy something from the links on this page, we may earn a commission. Why trust us?
The Best Sports Watches for Every Fitness Level
Track your daily activity and workouts to become a fitter, healthier version of you.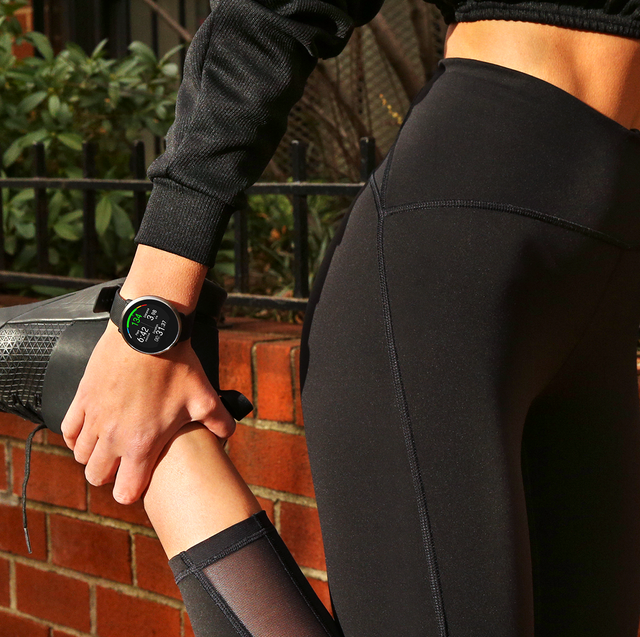 Whether you're a casual user in pursuit of a healthier lifestyle or an enthusiast looking to reach a new level of fitness, you need a high-quality sports watch in your workout routine. These timepieces will help you track, monitor, and improve your performance, thanks to their onboard sensors and other special features.
Many sports watches can also guide you through your workouts via on-screen animation — as well as track your sleep and recovery patterns — to help you always feel your best and avoid injuries. They are also excellent smartwatches, which can send you smartphone notifications, offer access to your favorite virtual assistant, and even allow you to control connected home products.

The Best Sports Watches
How We Tested

We've been reviewing sports watches for years, and have researched more than 30 products in the space to identify the ones that matter. This process involves sifting through specs, reading in-depth reviews from industry experts, and evaluating consumer feedback.
From there, we put the devices that captured our interest through our testing process. We wore the watches daily and used them for various forms of exercise — power walking, hot yoga, strength-training, and even marathon training — to determine the effectiveness of their fitness-tracking features. We also asked our testers to report on battery life, comfort, ease of use, and overall design.

What to Consider
There are several important factors to consider before picking out your sports watch, with the most important being phone compatibility. For example, the Apple Watch — a rock-solid contender for the product category's best — is only compatible with an iPhone. Its competitors from Fitbit, Garmin, and Polar, however, can also play nice with Android phones.

In addition to compatibility, you should also keep design, onboard sensors, display quality, and battery performances in mind as well. We break these criteria down further below.
Design
Unless you plan to use it only during workouts, a good sports watch should rock a cool design that's suitable for everyday wear. Having it constantly on your wrist will allow you to take full advantage of its onboard sensors and tech, instead of simply keeping tabs on your pulse at the gym. A sports watch should also be fully waterproof — the higher its rating, the better.
Sensors
When it comes to onboard sensors, every good sports watch should be able to track your heart rate well. Additional features like ECG capabilities and a blood oxygen sensor are becoming increasingly common. A built-in GPS chip for precisely mapping your outdoor exercises is also important. (Save for one product, all our picks have one.)
Display
Of course, the display quality of any sports watch is essential. The best ones have sharp and vibrant panels that are equally great for glancing at your stats during workouts, as well as emails from work. Combined with the onboard sensors, the screen will impact your timepiece's battery endurance — products with lower-tech screens typically last longer between charges.

Battery Performance
Depending on your workout routine, consider the battery life of a fitness watch before buying. Every option on this list will deliver at least a full day (or much more) of mixed-use. The latter will include standard smartwatch mode and a workout session of continuous fitness tracking with GPS and other available sensors constantly enabled.

After countless hours of activity and months of testing, these are the best sports watches to fuel your workouts right now. Get ready to take your sweat sessions to a whole new level.

Learn more about how we test products, from the questions we ask our testing team, to the types of products we feel are actually worth testing, to the overall time we put into our testing process.
(Looking for smartwatches for kids? Here is the perfect smartwatch for your tot or teen.)

This content is created and maintained by a third party, and imported onto this page to help users provide their email addresses. You may be able to find more information about this and similar content at piano.io